Please see our selection of shopping items below.  Payment methods coming soon.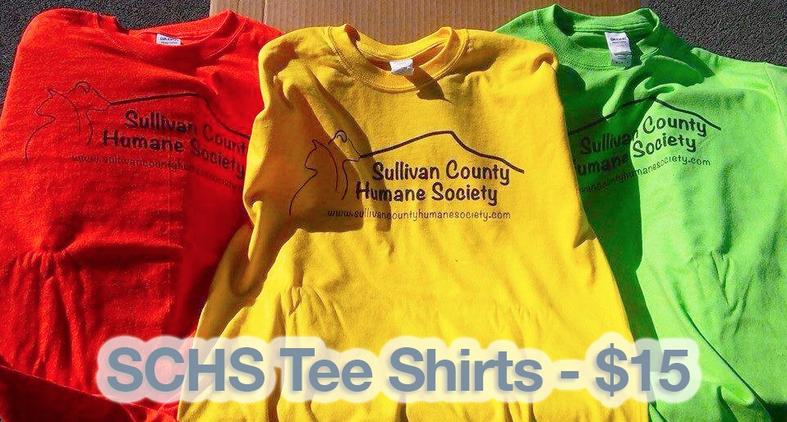 Display your SCHS Pride with these fashionable Gildan 100% all-cotton tee shirts! For the most discerning of tee-shirt fan, these shirts will keep you warm in the summer and cool in the winter! 100% proceeds go to supporting the SCHS and our SNIP program, a low-cost alternative for getting your pets spayed and neutered. 
Colors — Orange, Yellow, Green 
NOTE: We also have some T-shirts from previous Wash-N-Wag fundraisers.  
Please contact sullivancohumanesociety@gmail.com if interested